Unitaid reaffirms its commitment to combat tuberculosis in times of COVID-19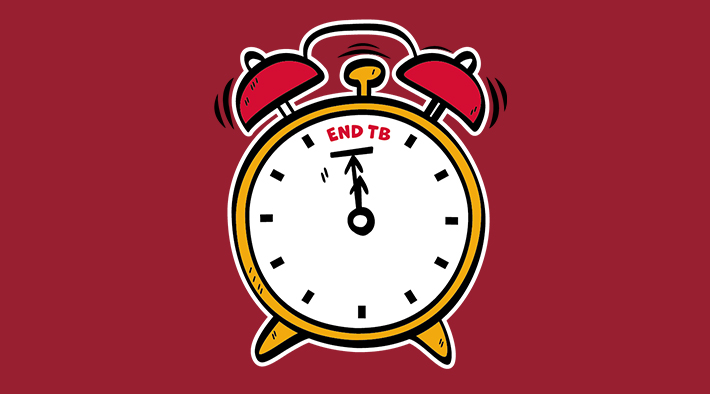 Geneva – On World Tuberculosis Day 2021, Unitaid renews its strong commitment to fight one the world's deadliest infectious killers.
Ensuring wider access to better, simpler and more affordable solutions to stop the spread of tuberculosis (TB) has always been at the core of Unitaid's mission. While the world has come together to combat the COVID-19 pandemic, it is now more important than ever to redouble our efforts when it comes to TB.
Every year, about 1.4 million die from TB and 10 million people fall ill with the disease. The COVID-19 pandemic has intensified existing access challenges to efficient prevention, diagnosis and care, threatening to reverse the gains made over recent years.
Disruptions in TB services, diversion of resources and substantial reductions in TB detection have been observed. Between 2020 and 2025, an additional 1.4 million TB deaths could be registered as direct consequence of the pandemic.
Urgent action must be taken to provide wider access to life-saving preventive tools, tests and treatments if we want to reach our objective of ending TB by 2030.
"In these exceptional times, innovation has proven to be even more critical than ever to tackle tuberculosis. We need to redouble our efforts across prevention, diagnosis and treatment to ensure that affordable, simpler and adapted solutions are made available in low- and middle-income countries, particularly for the people who need them the most" said Dr Philippe Duneton, Unitaid Executive Director.
Working closely with strategic partners, Unitaid has been at the forefront of investing in cutting-edge innovative solutions. Those include better treatments for children, better regimens to tackle multi-drug resistant TB, more accurate diagnostics to detect cases, shorter, more affordable regimens for TB prevention and digital technologies to help patients stick to their treatments.
Unitaid's TB portfolio has nearly doubled over the past two years reaching about US$ 250 million. In 2020, the organization was ranked as one of the world's largest multilateral funder in TB research and development and first for pediatric TB research.
Unitaid's work in TB:
---
Media contact: Thalia Bayle | +41 79 660 56 37 | baylet@unitaid.who.int